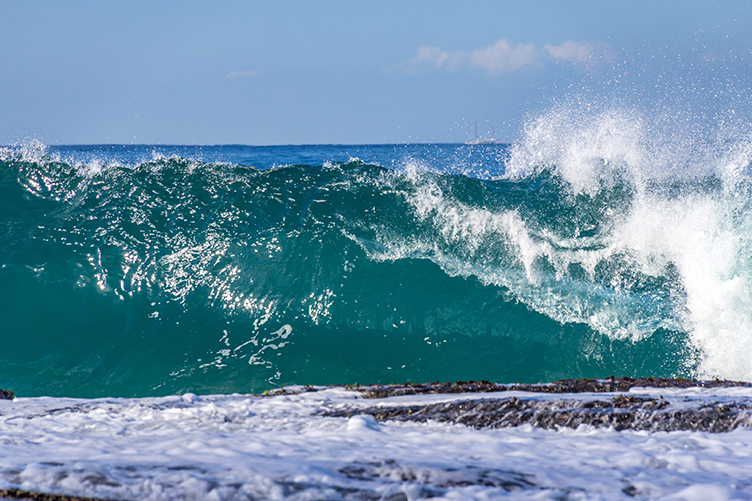 Australia is at the top of many surfers' destination lists—honestly, it has everything a surfer would wish for. The surfer's paradise has more surf breaks than you can count.
While they are all awesome, North Narrabeen is definitely one of the best. Who wouldn't want a consistent break? And not just that. Pros have described it as "interesting". In Kye Fitzgerald's words, "a new day, a new week, a new swell."
There's rarely a day without a thrilling wave in North Narrabeen. And you never know which world-famous surfer you'll meet there (they come from all over the globe).
A new day, a new week, a new swell.

Kye Fitzgerald
The North Narrabeen National Surfing Reserve was declared in Oct 2009. If you are looking to visit and surf, here is everything you need to know.
Where to Surf/SUP in North Narrabeen
1. North Narrabeen Point (Narra Point)
There's no better place to go if you want high-quality waves.
The left hand point break is at the north side of Narrabeen beach. It has a rocky reef bottom so be careful.
But the waves are phenomenal and consistent. On a good day, the length can be up to 300 meters. The swell size starts at 3 to 5 feet and holds up to 8 feet.
You are guaranteed to have lots of fun here—as long as you are experienced. If you're a beginner, the wise thing to do would be to watch advanced surfers display their styles.
2. Turimetta Beach
If you find that Narra Point is too crowded, make your way to Turimetta beach for a more peaceful experience. It is also known as Little Narrabeen.
It is a small beach, only 350 meters long, between Narrabeen Head and Turimetta Head. The surf here is consistent and fairly reliable. There are short left and right hand beach breaks as well as a left hand reef break.
The normal length of the waves is about 50 to 150 meters. The swell starts at less than 3 feet and holds up to 8 feet.
Little Narrabeen is quite popular with the locals. So you need to be very respectful to avoid getting into trouble. Also, watch out for rocks and sharks.
3. Warriewood Beach
Warriewood Beach is a few minutes from Turimetta. It is characterized by consistent and powerful waves—every surfer's favorite.
You can almost always find a surfable wave here. But it can be flat during summer, so check the forecast before you go.
There are right and left hand beach breaks as well as a point break.
The swell size starts at about 3 feet and holds up to 8+ feet. The bottom is sandy with rocks. Here, the normal wave length is about 50 meters. But you can get up to 150 meters on a good day.
This beach can be crowded but, if you are lucky, you won't find many people during weekdays.
Watch out for pollution, rocks, and rips.
Local Surf & SUP shops and Schools in North Narrabeen
1. Rip Curl
This is a company by surfers for surfers.
They have surfboards for people of all levels—including complete beginners. Their products are recognized worldwide.
Other than boards, the store has accessories and apparel for women, men, and kids. So don't worry if you forgot to bring your surf gear. Rip Curl in Narrabeen will sort you out.
2. Jamieson Park Paddle
On the days when you don't feel like catching waves, you can contact Jamieson Park Paddle for a Narrabeen SUP experience.
The instructors will teach you how to standup paddleboard and kayak. They help you explore the gorgeous Narrabeen lakes on a pedal boat, SUP, or kayak.
They even offer SUP yoga. You will love the experience.
3. Powerlinez Surfshop
Walking around North Narrabeen looking for a surf shop sounds a little exhausting. Wouldn't it be nice to make a call and have the board delivered wherever you are?
Powerlinez has all kinds of surfboards, new and used, as well as accessories. All you have to do is make the order and they will bring your surfboard to you.
North Narrabeen Surf Cams and Forecast
Check out the surf cams and forecast here or here so you'll know what to expect.
Restaurants in North Narrabeen
1. Mexicano
Who can say no to Mexican and seafood?
At Mexicano, you get fresh food (the produce is sourced locally) and a lot of options to choose from. Their tacos come highly recommended so make sure you try them.
All the meals at Mexicano are delicious and full of flavor. You will want to come back.
2. Top BBQ and Seafood Restaurant
This restaurant is less than an hour from Narrabeen Beach.
Every person that goes to BBQ and Seafood comes out singing praises about their yum cha. This is the place to go if you are looking for authentic Chinese food.
Make a reservation or order and they will bring the meal to you.
Conclusion
There is a reason why North Narrabeen is regarded as one of the best places to surf on earth. It is so special to the surfing community in Australia that it was declared a National Surfing Reserve. The waves are phenomenal and there is never a boring day.